Public Events -- Illinois Artisans & ISM Chicago Gallery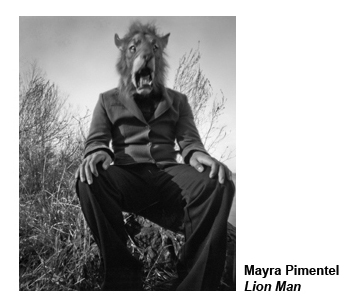 Mayra Pimentel, Pinhole Photography
Location: ISM Chicago Gallery, Chicago
Date: Monday, January 07, 2013 through Friday, January 11, 2013 , 7:00 AM - 6:00 PM



The ISM Chicago Gallery will present a special exhibition of Mayra Pimentel's Pinhole Photograhy on the first floor of the James R. Thompson Center Atrium, January 7-11, 2013 from 7:00 a.m. to 6:00 p.m. This special exhibition is in conjunction with the Fragile Relations: Art, Nature and Environment exhibition.

As a child, Mayra liked looking for facial features in people that could be similar to those of animals. This series of pinhole camera images takes her childhood imaginings and extends them a bit. This exhibition is in collaboration with Chicago State University.


For more events at ISM Chicago Gallery.