Public Events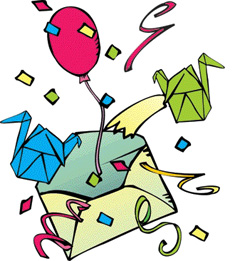 Super Saturdays at the Museum: Paperpalooza
Location: Illinois State Museum, Springfield, Springfield
Date: Saturday, November 12, 2011, 11:00 AM - 3:00 PM



Learn about paper and art, explore the On and of Paper exhibition, and work with professional artists to create beautiful works of art. Highlights of the event include papermaking with Betsy Dollar of the Springfield Art Association, origami art with artist Fumika Brudnak, printmaking, and a collaborative paper sculpture.

Paperpalooza! is the final program of the Partners on Paper: A Citywide Celebration of the Role of Paper in Art collaborative with the Illinois State Museum, the University of Illinois-Springfield Visual Arts Gallery, Springfield Art Association, Prairie Art Alliance, and Robert Morris Gallery. Each partner organization produced an exhibition exploring the role and importance of paper in art. For more information on this collaborative, click here.

The Super Saturday series is sponsored by the Bank of Springfield.

Bring the Whole Family to Super Saturdays!

Super Saturdays offer free, thematic activities each month. Held on the second Saturday of each month, Super Saturdays are especially recommended for children ages 4-8.

Activities are ongoing from 11:00 AM to 3:00 PM, take 30 to 40 minutes to complete, and feature take-home crafts. Parents and families are encouraged to participate. Registration is not required for this activity.

For more information on Super Saturdays, call the Education Section at (217) 782-6044.


For more events at Illinois State Museum, Springfield.