Welcome to the Illinois State Symbols Game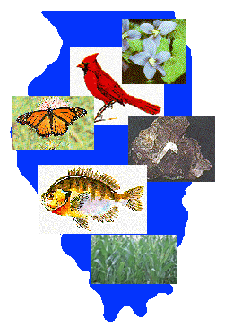 This game lets you test your knowledge of some of the symbols of the State of Illinois.
Click on a category listed below. The names and pictures of four possible symbols will appear. Click on the one that you think is the state symbol. Also learn information about the other choices.
State Tree
State Flower
State Bird
State Mineral
State Insect
State Animal
State Fish
State Prairie Grass
State Fossil
Also play other games based on the State Symbols of Illinois (in PDF format)