Press Room ISM Home
FOR IMMEDIATE RELEASE: October 9, 2014, Springfield, IL A selection of the Illinois State Museum's John James Audubon print collection will be showcased in a new exhibition in the Museum's temporary|PERMANENTgallery on the second floor. Read more ...


Lewistown, IL – Dickson Mounds Museum presents "Goin' Batty" on Sunday, October 26, 2014 from 1:00 - 4:00pm. Sharon Peterson of Incredible Bats will present a live bat show featuring Egyptian Fruit Bats and African Straw-Colored Bats. The presentation will highlight the importance of bats, e.g., how they help pollinate plants and trees and eat mosquitoes, and dispel many myths. Participants will have an up-close look at these unique creatures. Photo opportunities with the bats will be available after the presentation. Local researchers will also be on-hand to provide insight into the bat populations of the Illinois River Valley. Kids may also enjoy hands-on craft activities before and after the program. Read more ...


Volunteers Needed for Play Museum Children's Area at the Illinois State Museum The Illinois State Museum, Springfield seeks friendly, energetic volunteers to work with visitors in the Mary Ann MacLean Play Museum, the hands-on children's area at the Illinois State Museum. Read more ...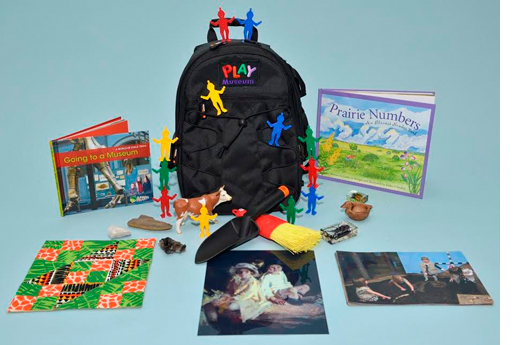 For More Information Contact: Kara Fedje 217.782.6044play@museum.state.il.uswww.museum.state.il.us PRESS RELEASE: Illinois State Museum, Springfield, August 27, 2014 ANNOUNCING: A new, exciting resource for teachers from the Illinois State Museum!Thanks to a grant from the Susan Cook House Educational Trust, The Illinois State Museum is now able to offer Play Museum Outreach Kits. Read more ...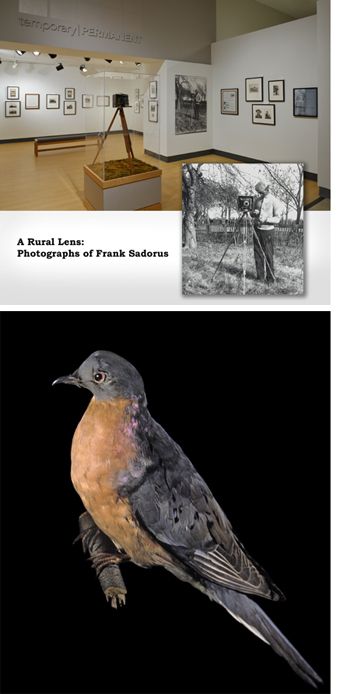 ART+SCIENCETwo new exhibits are opening at the Illinois State Museum. Distress Calls: Birds of Illinois will be opening in the Hot Science Gallery in the Changes exhibition and A Rural Lens: Photographs of Frank Sadorus will be displayed in the newly unveiled temporary|PERMANENT gallery on the second floor. Read more ...


Illinois State Museum
Founded 1877
The Illinois State Museum promotes discovery, learning, and an appreciation of Illinois' natural, cultural, and artistic heritage.
General Information: (217)782-7386
Director's Office: (217)782-7011
Museum Director: Bonnie W. Styles
Press Contact: bwstyles@museum.state.il.us