Press Room ISM Home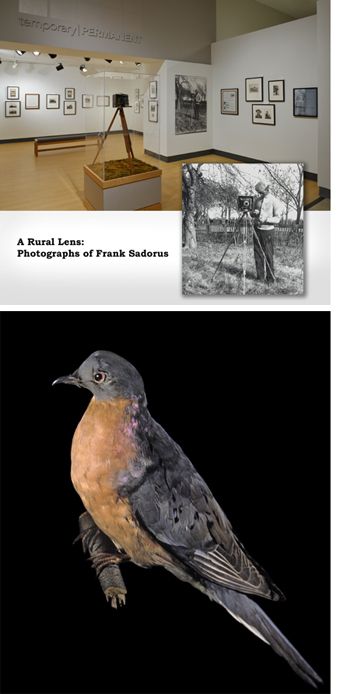 ART+SCIENCETwo new exhibits are opening at the Illinois State Museum. Distress Calls: Birds of Illinois will be opening in the Hot Science Gallery in the Changes exhibition and A Rural Lens: Photographs of Frank Sadorus will be displayed in the newly unveiled temporary|PERMANENT gallery on the second floor. Read more ...


LOCKPORT, IL— Summer Art Series 2014 is a partnership with the City of Lockport and the Gaylord Building-A Site of the National Trust for Historic Preservation. The Gaylord Building is the original site for ISM-Lockport before relocating across the plaza to our space in the Norton Building. Read more ...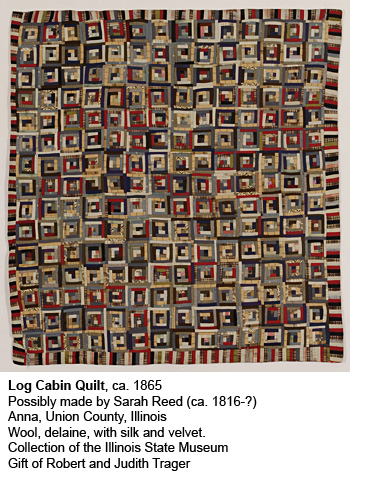 LOCKPORT, IL— The Illinois State Museum Lockport Gallery's new exhibition presents a fresh perspective on the Civil War by uncovering the fascinating stories of Illinois women who rigorously supported their fathers, husbands, brothers, sons, and friends from the home front. Read more ...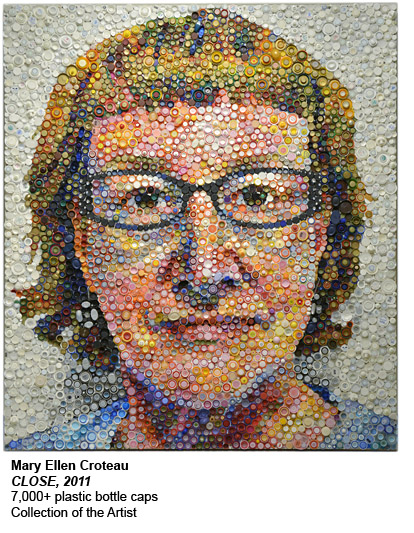 For more information contact:Jane Stevensjstevens@museum.state.il.us312-814-5318 FOR IMMEDIATE RELEASE: March 25, 2014 Fragile Relations: Art, Nature, & Environment Fragile Relations, the newly installed contemporary art exhibition, is at the Illinois State Museum. Read more ...


ILLINOIS STATE MUSEUM CHICAGO GALLERY FOR IMMEDIATE RELEASE: March 10, 2014 PLEASE CONTACT:Doug Stapleton at dstapleston@museum.state.il.usJane Stevens at jstevens@museum.state.il.us Exhibition dates: April 14th - August 15th, 2014 Focus 4: Four Solo ExhibitionsBarbara Aubin / collage, mixed media and printsGuy Benson / paintings and drawingsJulia Haw / paintings and drawingsThom Whalen / paintings, prints and sculpture Focus 4: Four Solo Exhibitions is an ongoing program that highlights work by accomplished artists in four separate exhibits. Read more ...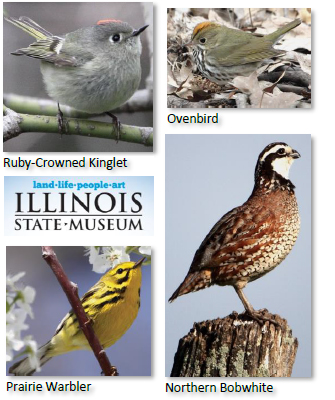 For More Information & Content Call: Bonnie Styles, Museum Director 217.782.7475 For Images Call: Jennifer Snopko 217.782.5949 www.museum.state.il.us PRESS RELEASE: Illinois State Museum, Springfield Unprecedented Forty-Year Study Released. Thirty-seven years, 11,819 field days, 61,626 field hours, 29,568,184 individual birds, 359 bird species, and three additional years of observations in which numbers were not added, but noteworthy discoveries were documented. If anyone understands the birds of Sangamon County, and the recommendations for preserving and encouraging a rich diversity of species, it's H. Read more ...


Illinois State Museum
Founded 1877
The Illinois State Museum promotes discovery, learning, and an appreciation of Illinois' natural, cultural, and artistic heritage.
General Information: (217)782-7386
Director's Office: (217)782-7011
Museum Director: Bonnie W. Styles
Press Contact: bwstyles@museum.state.il.us