Public Events -- Illinois State Museum, Springfield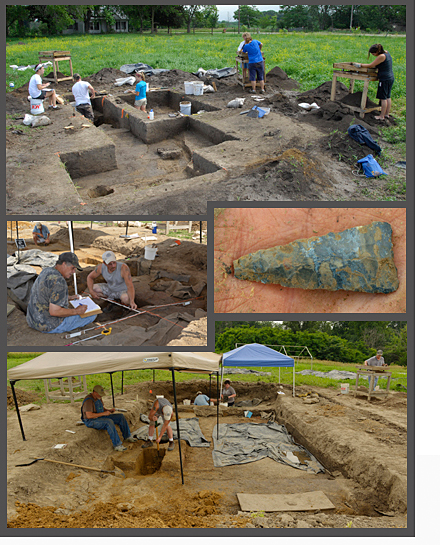 Paul Mickey Science Series: Morton Village: New Views on the Intersection of Oneota and Mississippian Worlds
Location: ISM Research & Collections Center, Springfield
Date: Wednesday, September 10, 2014, 7:00 PM - 8:30 PM
Presented by Dr. Jodie A. O'Gorman, Associate Professor and Chair of Anthropology, Michigan State University
Understanding the larger social context for elevated levels of violence that have been documented for late prehistory in the Central Illinois River Valley has been the over-arching goal guiding research at the Morton Village excavations for the past seven years. The question of who lived at the village will be evaluated with new evidence, and the social contexts for interactions leading to conflict and cooperation examined. Drawing on field work conducted by Dr. O'Gorman and Dr. Michael Conner of Dickson Mounds Museum, the presentation will consider community structure, architecture, ritual, foodways, and more.
One of our Paul Mickey Science Series
Discover Illinois' rich prehistoric and historic past by attending an ISM Paul Mickey Science Series Program. A different speaker and topic are featured each month. For more information on upcoming topics and speakers, please contact Nina Walthall at (217) 782-0061 or 217-785-0037.
Usually held the second Wednesday of Each Month
7:00 to 8:30 PM
Held at the ISM Research & Collections Center, 1011 East Ash Street (enter the building from 10 ½ Street between Ash & Laurel Streets), Springfield, Illinois

Free Admission
For more events at ISM Research & Collections Center.