Public Events -- Illinois State Museum, Springfield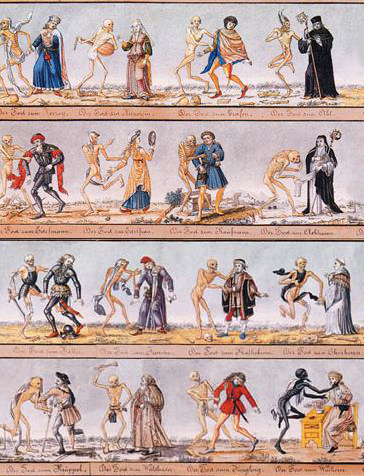 Brownbag Lectures: Sex, Survival and Subsistence: Mortality Patterns in the Past
Location: ISM Research & Collections Center, Springfield
Date: Friday, April 04, 2014, 12:00 PM - 1:00 PM



Svenja Weise, Ph.D., Max Planck Institute for Demographic Research, Rostock, Germany, will give a Special Brown Bag Presentation on Friday, April 4, 2014 at Noon, in the Special Programs Room at the Illinois State Museum Research and Collections Center.

On average, women live longer than men today. But this was not the case over most of human history. For most ancient populations there is a clear difference between male and female mortality regimes. Mortality data derived from human skeletons can help to reconstruct these sex-specific survival patterns.
Female mortality was only lower than male mortality before the process of Neolithisation, and from about the beginning of the Modern period. Over most cultural periods, women lived shorter lives than men, and had higher mortality rates, particularly during the reproductive years.

At the time being, the reasons for the differences between female and male mortality schemes remain unknown. The observed differential mortality might be shaped by a combination of biological and cultural factors. To test this hypothesis, mortality patterns are contrasted for populations with different subsistence forms: horticulture and foraging, and market integrated agriculture. Using mortality data from different Southern Scandinavian communities, dating from the High and Late Medieval Period to Early Modern times, the change from an historical to a modern mortality regime can be recognized.

The data analyzed here support the hypothesis that the level of social and economic development of a community influences the shape of sex-specific mortality. The study proves that the combined analysis of anthropological, historical and demographic data can provide valuable insights in the development of past populations.

One of our Brownbag Lectures

Weekly lectures held at the Museum's Research and Collections Center. Lectures are usually held during lunchtime on Wednesday. The RCC is located at 1011 E. Ash Street in Springfield. Access to the building is from 10 ½ Street (between Ash and Laurel Streets), where there is ample visitor parking in the west parking lot. For more information, please call 217-785-0037. Brown Bag Lectures are free and open to the public.


Also, if you want to be informed of upcoming lectures by email, you can sign up for the brownbag announcement list.

For more events at ISM Research & Collections Center.