Public Events -- Illinois State Museum, Springfield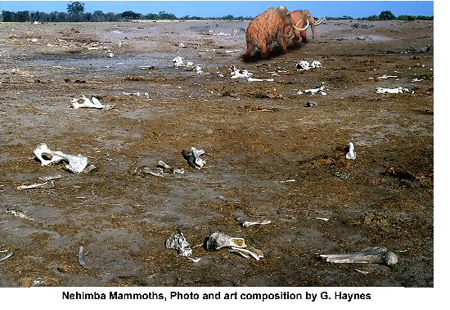 ILLINOIS STATE MUSEUM SPECIAL LECTURE
Location: ISM Research & Collections Center, Springfield
Date: Thursday, April 10, 2014, 3:30 PM - 4:30 PM



Dr. Gary Haynes, Foundation Professor of Anthropology at the University of Nevada-Reno, will present "American Subsistance Choices During the Early Dispersal Era (a.k.a., Clovis and Proto-Clovis)."

Early Dispersal sites with adequate evidence about subsistence and diet during the period are widely scattered and cannot possibly be fair indications of a pan-continental Clovis-era "diet." Yet they do suggest a large-prey preference. At least 15 sites in the US and northern Mexico contain fluted points associated with "elephants," either mammoth, mastodon, or gomphothere bones. Several more sites appear to contain mastodons that may have been killed, butchered, or scavenged by Clovis-era people, although they lack lithics. The total number of elephants at these sites is ~ 60. By comparison, nearly the same number of sites contain Clovis-era features or lithics and associated bones of six large mammal taxa (bear, horse, camel, deer, caribou, and bison) representing 46 individual animals. Another 10 sites may contain utilized remains of 47 small mammals, mostly rodents and rabbits. If Clovis-era people were preferentially selecting the largest animals to kill, and deliberately overlooking smaller species, their choices were rational.

Program will be held at the Illinois State Museum Research and Collections Center, 1011 East Ash Street in Springfield. Access to the building is from 10 1/2 Street between Ash and Laurel Streets. For more information call 217-785-0037.

For more events at ISM Research & Collections Center.