Public Events -- Illinois State Museum, Springfield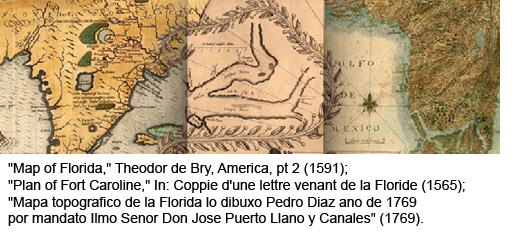 Paul Mickey Science Series: Spanish Entradas and Indian Roads: The 16th-Century Interior of the U.S. Southeast
Location: ISM Research & Collections Center, Springfield
Date: Wednesday, March 12, 2014, 7:00 PM - 8:30 PM
Presented by Dr. Kathryn Sampeck, Illinois State University
Several 16th-century accounts relate the expedition of Hernando de Soto and his army in the Southeast during the spring of 1540, as well as the forays of Juan Pardo and his soldiers in 1567. After being given the official title of Governor of La Florida, de Soto began his reconnaissance in what is today the state of Florida, passing through South Carolina, and eventually turning farther inland in North Carolina. His goal was to explore the full extent of his realm and ideally learn that his protectorate had great wealth in natural resources and people. Later, Juan Pardo was sent on two expeditions to the interior in order to establish a road from Santa Elena, on the South Carolina coast, to the silver mines of Zacatecas, Mexico, and subdue the Indians. Recent archaeological work has recovered abundant remains of 16th-century settlements associated with the possible ancestors of the Overhill Cherokee. The historical and archaeological evidence provide a vivid account of early colonial encounters and how they changed the course of American history.
One of our Paul Mickey Science Series
Discover Illinois' rich prehistoric and historic past by attending an ISM Paul Mickey Science Series Program. A different speaker and topic are featured each month. For more information on upcoming topics and speakers, please contact Nina Walthall at (217) 782-0061 or 217-785-0037.
Usually held the second Wednesday of Each Month
7:00 to 8:30 PM
Held at the ISM Research & Collections Center, 1011 East Ash Street (enter the building from 10 ½ Street between Ash & Laurel Streets), Springfield, Illinois

Free Admission
For more events at ISM Research & Collections Center.