Public Events -- Illinois State Museum, Springfield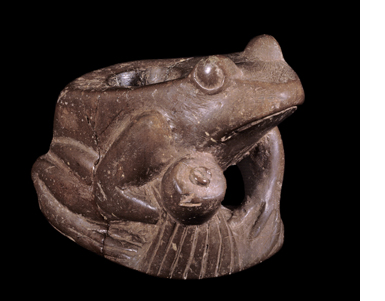 Brownbag Lectures: Highlights of the Mississippian Installation at the Saint Louis Art Museum
Location: ISM Research & Collections Center, Springfield
Date: Wednesday, January 29, 2014, 12:00 PM - 1:00 PM



Presented by:
Amy Clark
Curatorial Research Assistant
Department of Africa, Oceania, and the Americas
Saint Louis Art Museum

In 2013 the Saint Louis Art Museum reinstalled the permanent galleries of the Ancient American collection, devoting a large gallery to Mississippian artworks. Supplementing the Museum's collection with objects from regional institutions and private collections, the current display is one of the few in the country that features the artistic achievements of the Mississippians alongside their counterparts from other areas of the Western Hemisphere. In April, the Museum will rotate additional objects to the installation, giving special attention to flint clay figurines and ceremonial smoking pipes.

One of our Brownbag Lectures

Weekly lectures held at the Museum's Research and Collections Center. Lectures are usually held during lunchtime on Wednesday. The RCC is located at 1011 E. Ash Street in Springfield. Access to the building is from 10 ½ Street (between Ash and Laurel Streets), where there is ample visitor parking in the west parking lot. For more information, please call 217-785-0037. Brown Bag Lectures are free and open to the public.


Also, if you want to be informed of upcoming lectures by email, you can sign up for the brownbag announcement list.

For more events at ISM Research & Collections Center.