Public Events -- Illinois State Museum, Springfield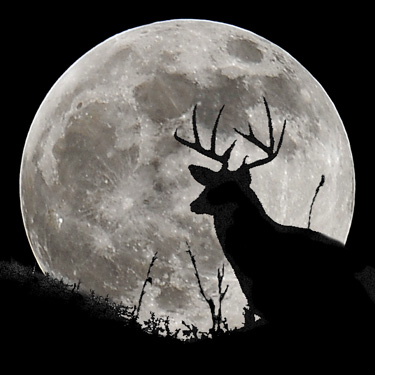 Brownbag Lectures: Five Decades at the Scrape: Observations on Variation in Whitetail Deer Breeding Patterns in Illinois
Location: ISM Research & Collections Center, Springfield
Date: Wednesday, January 08, 2014, 12:00 PM - 1:00 PM



Presented by Alan D. Harn, Illinois State Museum-Dickson Mounds

Despite America's long held fascination with the whitetail deer (Odocoileus virginianus), rarely has there been an opportunity to carry out a study focusing on one aspect of whitetail behavior over a period of five decades in one location. Some 6,800 field hours were spent recording behavioral patterns of 1,379 male and yearling whitetail bucks during 50 breeding seasons between 1962 and 2011. Unprecedented new data were amassed.

This presentation features a discussion and rarely captured images of a variety of ritualistic behaviors that transpire during the deer breeding season from the onset of antler velvet removal in summer to the close of the rut in early winter. It both provides new perspectives into whitetail deer social ritual and refutes commonly held misconceptions through a graphic examination of variation in phase and synchronization within the system. You may discover that the quiet creature you might see in your back yard is far more complex than imagined, and you will never look at a whitetail deer in the same way again without wondering what its really up to.

One of our Brownbag Lectures

Weekly lectures held at the Museum's Research and Collections Center. Lectures are usually held during lunchtime on Wednesday. The RCC is located at 1011 E. Ash Street in Springfield. Access to the building is from 10 ½ Street (between Ash and Laurel Streets), where there is ample visitor parking in the west parking lot. For more information, please call 217-785-0037. Brown Bag Lectures are free and open to the public.


Also, if you want to be informed of upcoming lectures by email, you can sign up for the brownbag announcement list.

For more events at ISM Research & Collections Center.