Public Events -- Illinois State Museum, Springfield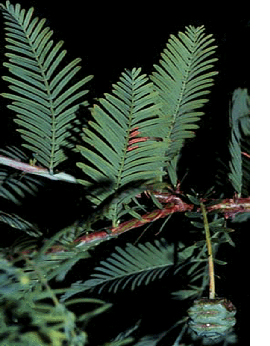 Brownbag Lectures: The Discovery of Dawn Redwood, a Living Fossil from the Age of Dinosaurs
Location: ISM Research & Collections Center, Springfield
Date: Wednesday, September 25, 2013, 12:00 PM - 1:00 PM



Presented by Hong Qian, Ph.D., Curator of Botany, Illinois State Museum

The discovery of Dawn Redwood (Metasequoia glyptostroboides), which is a living fossil from the age of dinosaurs, has been considered one of the greatest botanical discoveries in the twentieth century. However, how the living fossil tree was discovered during the 1940s in China and how its seeds were initially brought into the USA and then disseminated to the rest of the world have not been completely known until recently. This presentation will discuss the discovery and initial seed dissemination of Dawn Redwood.


One of our Brownbag Lectures

Weekly lectures held at the Museum's Research and Collections Center. Lectures are usually held during lunchtime on Wednesday. The RCC is located at 1011 E. Ash Street in Springfield. Access to the building is from 10 ½ Street (between Ash and Laurel Streets), where there is ample visitor parking in the west parking lot. For more information, please call 217-785-0037. Brown Bag Lectures are free and open to the public.


Also, if you want to be informed of upcoming lectures by email, you can sign up for the brownbag announcement list.

For more events at ISM Research & Collections Center.