Press Room -- Illinois State Museum, Springfield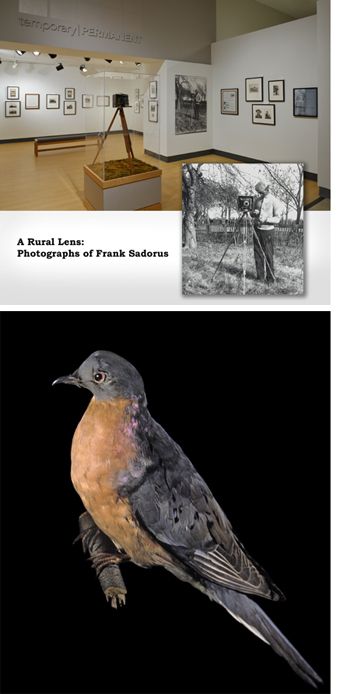 Two New Exhibits Open at the Illinois State Museum
posted June 20, 2014
ART+SCIENCETwo new exhibits are opening at the Illinois State Museum. Distress Calls: Birds of Illinois will be opening in the Hot Science Gallery in the Changes exhibition and A Rural Lens: Photographs of Frank Sadorus will be displayed in the newly unveiled temporary|PERMANENT gallery on the second floor. Read more ...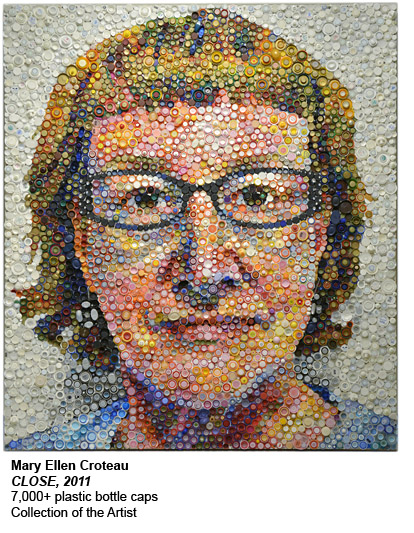 Fragile Relations: Art, Nature, & Environment
posted March 25, 2014
For more information contact:Jane Stevensjstevens@museum.state.il.us312-814-5318 FOR IMMEDIATE RELEASE: March 25, 2014 Fragile Relations: Art, Nature, & Environment Fragile Relations, the newly installed contemporary art exhibition, is at the Illinois State Museum. Read more ...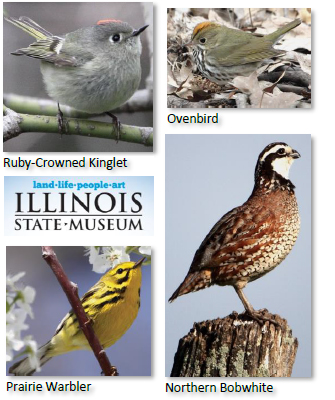 Unprecedented Forty-Year Study Released / Research eSeries Launced
posted February 05, 2014
For More Information & Content Call: Bonnie Styles, Museum Director 217.782.7475 For Images Call: Jennifer Snopko 217.782.5949 www.museum.state.il.us PRESS RELEASE: Illinois State Museum, Springfield Unprecedented Forty-Year Study Released. Thirty-seven years, 11,819 field days, 61,626 field hours, 29,568,184 individual birds, 359 bird species, and three additional years of observations in which numbers were not added, but noteworthy discoveries were documented. If anyone understands the birds of Sangamon County, and the recommendations for preserving and encouraging a rich diversity of species, it's H. Read more ...


Visitors to the main museum in Springfield are treated to world renowned natural history exhibits and a wonderful view of the arts within and beyond Illinois' borders. Educational programs, films, and special events enhance the changing exhibitions. Admission is FREE.

For more information about Springfield, contact the Springfield Convention and Visitors Bureau.

Address

502 South Spring Street
Springfield, IL 62706-5000

Hours

Mon- Sat 8:30AM-5:00PM; Sun. Noon-5:00PM; (Play Museum Mon.-Sat. 9:30AM-4:00PM, Sun 1:00-5:00PM) Museum Closed New Year's Day, Thanksgiving Day, and Christmas Day.

Contact Information

Telephone: (217)782-7386
FAX: (217)782-1254
Email: info@museum.state.il.us

Parking/Accessibility

Free parking in the State Capitol Complex Visitors Center Lot one block west of the Museum. Metered street parking. Free parking on weekends in nearby State employee parking lots. Fully wheelchair accessible.

Directions

Located at the corner of Spring and Edwards Streets, the ISM is in the Capitol Complex, just south of the State Capitol.
Location on MapQuest.
Location on Google Maps.

Visitor Information

Museum Store: Monday-Saturday, 10AM - 5PM; Sunday, Noon - 5PM

Play Museum Hours: (different than the regular Museum hours)
Monday - Saturday 9:30 AM to 4:00 PM
Sunday 1:00 PM to 5:00 PM

Bus Information

Bus unloading and pickup is on westbound Edwards Street in front of the Museum. Bus parking is available in the Visitor Center Parking Area accessed by Edwards Street.

Visitor Guide

A gift shop is available with a range of items for visitors of all ages.
No food, beverages, gum or candy are allowed in the museum.
Backpacks are not allowed in the galleries and strollers are not allowed in the Play Museum gallery.
A coat room and wheelchairs are available for visitor use.
Photographs may be taken in all areas except the Art Gallery (depending on the exhibition).
The Museum does not have food or eating facilities.
All restrooms are accessible and include changing tables.

Group Guide

In addition to the items above, groups should check in with the receptionist upon arrival.
Adult chaperones are required to stay with their youth groups at all times.
Please bring at least one adult for every ten members of your youth group.