Public Events -- Illinois State Museum, Springfield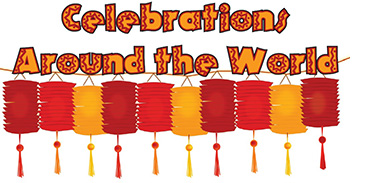 Super Saturdays at the Museum: Celebrations Around the World
Location: Illinois State Museum, Springfield, Springfield
Date: Saturday, December 13, 2014, 11:00 AM - 3:00 PM



Joyeuses Fêtes! Felices Fiestas! Laethanta saoire sona! Forhe Feiertage! Happy Holidays! No matter how you say it, October through January is the season for many holidays around the world. Make "Celebrations Around the World" Super Saturday at the Illinois State Museum part of your holiday season this year. Join us on Saturday December 13th to experience cultural traditions of the season. Children and their families will have the opportunity to learn about Chinese New Year, Hanukah, Diwali, Kwanza, Christmas, and many other seasonal observances. Visitors will make dragon puppets and sand rangolis, play holiday games, and taste treats from across the globe.

Community partners will include the Springfield and Central Illinois African-American History Museum, with information and an activity about Kwanzaa, and St. Anthony's Orthodox Church, which will introduce visitors to Greek shadow theater and offer the opportunity to make a shadow puppet.

Bring the whole family to Super Saturdays at the Illinois State Museum! Super Saturdays are held the 2nd Saturday of each month from 11am-3pm and offer free, thematic activities recommended for children ages 3-8. Activities take 30 to 45 minutes to complete and feature crafts and educational games. Parents and families are encouraged to participate. Registration is not required for this activity. Free and open to the public. For more information, call the Education Section at (217) 782-6044. Super Saturdays are sponsored by Bank of Springfield.

For more events at Illinois State Museum, Springfield.