Public Events -- ISM Lockport Gallery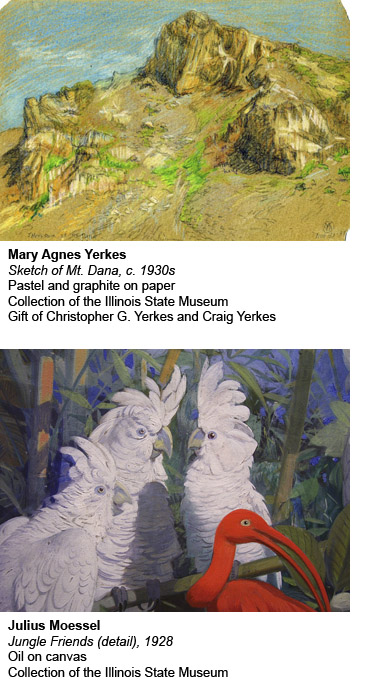 Two Artists: Yerkes and Moessel
Location: ISM Lockport Gallery, Lockport
Date: Sunday, February 09, 2014, 2:00 PM - 3:00 PM



Curators Doug Stapleton, ISM Chicago Gallery, and Jennifer Jaskowiak, ISM Lockport Gallery will introduce you to two historic Illinois artists who worked in the early 20th century: Mary Agnes Yerkes (1886-1989) and Julius Moessel (1871-1959). Exhibition curator Jennifer Jaskowiak will speak about the remarkable life and work of Oak Park native Mary Agnes Yerkes; most noted for her light filled paintings of the national parks and Pacific coastline. German-born artist Julius Moessel arrived in Chicago in the late 1920s after nearly 30 years as a painter of interior architectural decoration. Assistant Curator Doug Stapleton will talk about the many aspects of Moessel's work as an observer of the natural world. This event is part of our free Sunday Series for the exhibition sketches, journals, preparations. . . Everything in Place. Admission is free. Registration is not required; seating is limited.

CLICK TO PRESS RELEASE FOR MORE INFORMATION

For more events at ISM Lockport Gallery.