ISM Museums and Galleries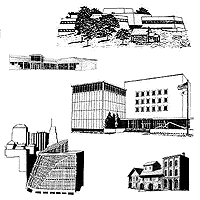 The Illinois State Museum inspires discovery and caring about Illinois' cultural and natural resources and heritage. The Museum's extensive collections and research activities provide the foundation for exhibitions and public programs that tell the story of the land, life, people, and art of Illinois. The Illinois State Museum is headquartered in Springfield with branch facilities throughout the state. Use the links to the side to find information about current and upcoming exhibits, public programs, and other events at all of the Museum's sites. Admission is FREE at all Illinois State Museum sites.
Come to the Mary Ann MacLean Play Museum!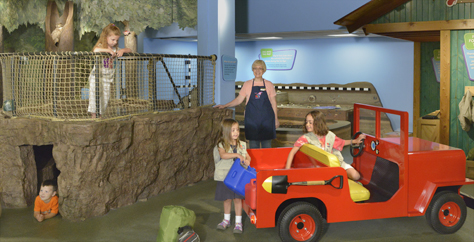 The Play Museum is a free children's area at the Illinois State Museum-Springfield. Load a jeep; crawl through a cave; dig for fossils; put together a baby mastodont puzzle; frame art; explore collections of fossils, insects, artifacts; and toys; and play museum! The Play Museum is designed for children ages 3-10 and their families. Hours are Monday-Saturday (9:30 a.m.-4:00 p.m.) and Sunday (1:00 to 5:00 p.m.).