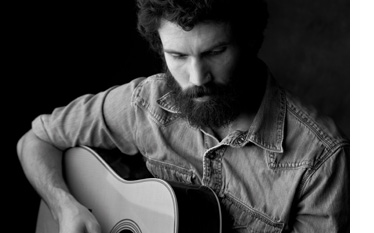 Hickory Ridge Concert Series: Ben Bedford Returns to Hickory Ridge
Location: ISM Dickson Mounds Museum, Lewistown
Date: Saturday, November 16, 2013, 7:30 PM - 9:00 PM



Springfield, IL singer songwriter Ben Bedford will return to the Hickory Ridge Concert Series Saturday, November 16, 2013, at 7:30 p.m. With a degree in history from the University of Illinois at Urbana-Champaign, Bedford's narrative songs transcend time and place while illuminating universal truths. His music has been described as: "Beautiful and unusual story songs that take the listener to the heart of the matter".

Ben Bedford delivers intriguing sketches of America, its individuals, their victories and their struggles. Poignant, but never sentimental, Bedford's portrait-like songs capture the vitality of his characters and draw the listener deep into the narratives. With three albums to his credit, Bedford's songs tackle scenarios including homelessness, the plight of a Confederate soldier's wife during the American Civil War, the aerial triumphs of Amelia Earhart, the life of Jack London, the murder of Emmett Till in 1955, John the Baptist, the poet Vachel Lindsay and even the 1973 standoff between members of The American Indian Movement and federal agents on the Pine Ridge Reservation. Often drawing upon history, Bedford's songs have a strong sense of time and place. The songs are rich in sensory detail which allows the listener to hear, see and feel each narrative.

The Dickson Mounds Branch of the Illinois State Museum is located between Lewistown and Havana off routes 78 and 97. The museum is open free to the public from 8:30 a.m. to 5:00 p.m. every day. Tours and special programs are available for groups with reservations. For more information call 309/547-3721 or TDD 217/782-9175 or visit the museum=s web site at http://www.experienceemiquon.com

One of our Hickory Ridge Concert Series

For more events at ISM Dickson Mounds Museum.


There are more events
scheduled, use the calendar
to check next month