Public Events -- Illinois Artisans & ISM Chicago Gallery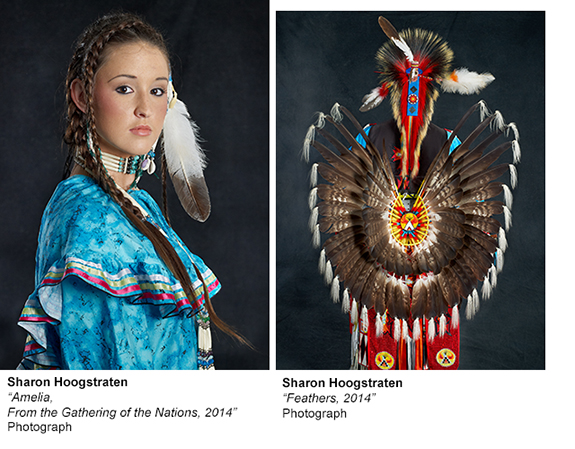 Dancing for My Tribe: Photographs by Sharon Hoogstraten
Location: ISM Chicago Gallery, Chicago
Date: Monday, August 17, 2015 through Friday, August 21, 2015 , 7:00 AM - 6:00 PM



ISM Chicago Gallery
Special Exhibition in Atrium by popular demand

August 17 - 21, 2015, 7:00 am to 6:00 pm

Dancing for My Tribe: Photographs by Sharon Hoogstraten

As a member of the Citizen Potawatomi Nation, Sharon is creating a permanent record of Potawatomi Indians wearing their regalia, and how these modern-day people are preserving the traditional dress of their ancestors. The colors, patterns, and textures are remarkable, as are the people posing for their portraits. The old silver monochrome portraits of American Indians are magnificent and matchless, but they record a culture and people of the past.

Sharon wants to portray a fresh reality of the descendents of those people—people who live in a world of sewing machines, duct tape, plastic beads, hair-dos, manicures, favorite sports teams, and military service. Presenting the faces, stories, and regalia of modern Native Americans will contribute to a better understanding of their place in the diverse daily life of America. Native American traditions like regalia are not just remnants of a disappearing past, but individual expressions created today in designs that are still evolving and will be part of our future.

For more information please contact Jane Stevens, 312-814-5318,
jstevens@museum.state.il.us
Atrium Hours: 7:00 am to 6:00 pm.
Free and open to the public

For more events at ISM Chicago Gallery.