Public Events -- Illinois Artisans & ISM Chicago Gallery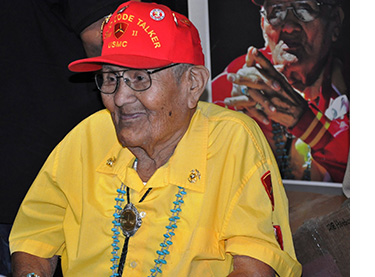 Chicago Gallery Honors Native American Heritage Month & Veterans Day
Location: ISM Chicago Gallery, Chicago
Date: Monday, November 03, 2014 through Friday, November 07, 2014 , 7:00 AM - 6:00 PM



The Illinois State Museum Chicago Gallery and Trickster Art Gallery are presenting a special exhibition, and Chicago Native community information tables for the week of November 3 - 7, 2014.

The exhibition is titled Visually Speaking, Native American Veterans. Native American Veteran artists with the Native American group of Illinois include: Jimmy "two dogs" Coplin, Kiowa, Blind Vietnam War veteran; Robert Wapahi, Dakota/Santee, U.S. Army combat soldier in the Vietnam War, 1965 -1967; Joe Yazzie, Navaho, Vietnam War veteran and an organizer for the Native Veterans Group of Illinois; Nora Lloyd, Ojibwe and Warren Perlstein, Native American community member. The exhibition runs from Monday, November 3 - Friday, November 7, 2014. The exhibition was organized by The Trickster Art Gallery.

The Gallery will also host Native American Information tables from Wednesday, November 5-6, 2014. The support organizations for Native Americans in Illinois include the Native American Support Organization of the University of Illinois at Chicago(Wed & Thurs); the Mitchell Museum of the American Indian (Wed); Title 7, Chicago American Indian Education Program, Chicago Public Schools(Wed & Thurs); State of Illinois, Children & Family Services, Indian Child Welfare Advocacy Program (Wed); First Nations Film & Video Festival(Wed & Thurs); Trickster Gallery(Wed & Thurs); American Indian Center, (Wed); American Indian Association of Illinois (Wed); Hines Veterans Hospital, and the Jesse Brown Veterans Hospital (Wed & Thurs).

For more events at ISM Chicago Gallery.

For more events at ISM Chicago Gallery.