Public Events -- Illinois Artisans & ISM Chicago Gallery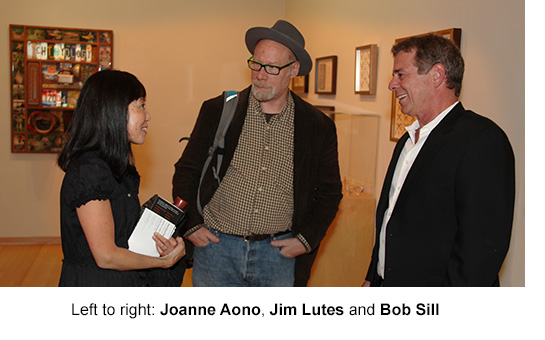 Pro-Text: When Words Enter Visual Art
Location: ISM Chicago Gallery, Chicago
Date: Wednesday, October 15, 2014, 12:00 PM - 1:00 PM



Join us for a lively and informal gallery talk and tour with exhibition Curator Robert Sill, Illinois State Museum's Assistant Director of Art at noon on October 15, 2014.

Pro-Text: When Words Enter Visual Art explores the various ways artists choose to combine language in their visual art. Works by emerging and mid-career artists from throughout the state of Illinois are featured alongside select works drawn from the Illinois State Museum Fine Art Collection.

"I have always been fascinated when visual art and language enter each others turf," explains Curator Robert Sill, Assistant Director of Art with the Illinois State Museum. "A hybrid is born. When words, poetry, or type fragments combine with any form of visual art it elicits additional layers of meaning. It can trigger new thoughts, create narratives, produce sounds, or evoke feelings."

Pro-Text is part of Chicago Artists Month 2014, the 19th annual celebration of Chicago's vibrant art community presented by the Chicago Department of Cultural Affairs and Special Events. For more information, visit www.chicagoartistsmonth.org

Visit our event page on facebook or visit the exhibition's page for more information!

For more events at ISM Chicago Gallery.