Public Events -- Illinois Artisans & ISM Chicago Gallery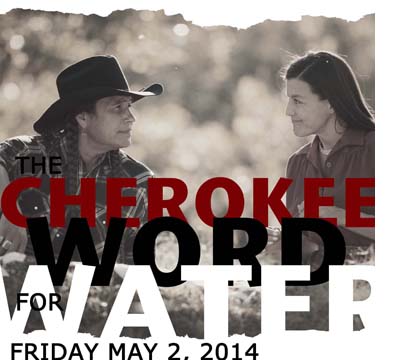 First Nations Film and Video Festival
Location: ISM Chicago Gallery, Chicago
Date: Friday, May 02, 2014, 11:00 AM - 4:00 PM



The ISM Chicago Gallery presents a special program.
The First Nations Film and Video Festival, 2014 Program Schedule
Friday, May 2, 2014

Free and open to the public.

11am: Introduction from FNFVF Director
7 short films by Native American filmmakers

Feature Film
1:00 pm "The Cherokee Word for Water", Film by Charlie Soap
Charlie Soap was Wilma Mankiller's husband and community development partner for more than 30 years, and a leader in the Bell Waterline project that inspired the film.

Soap and Mankiller worked to bring water to the rural, primarily, Cherokee community of Bell, OK. Due to tribal finanical limitations, Mankiller and Soap had to convince community residents to lay 18 miles of water line by themselves in order to bring running water to their homes. Thanks in large part to Mankiller's fierce determination, the community completed the project, improving their quality of life and strengthing their communal bonds.

For more information contact Jane Stevens, Associate Curator and Gallery Administrator, ISM Chicago Gallery, at jstevens@museum.state.il.us or 312-814-5318.

For more events at ISM Chicago Gallery.