Public Events -- Illinois Artisans & ISM Chicago Gallery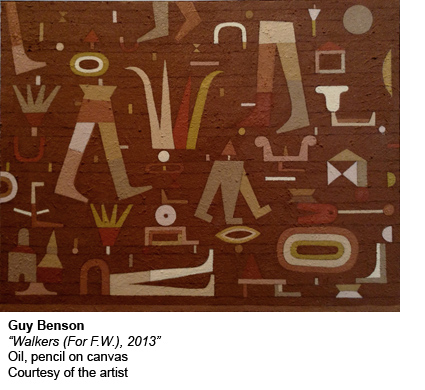 Gallery Talk: Guy Benson with curator Doug Stapleton
Location: ISM Chicago Gallery, Chicago
Date: Wednesday, July 16, 2014, 12:00 PM - 1:00 PM



Guy Benson with curator Doug Stapleton will present a Gallery Talk for the exhibition Focus 4: Four Solo Exhibitions.

Guy Benson (Evanston IL) paints symbols and shapes in ordered patterns that banter in a conspiracy between precise rendering and visual riot. His intimate paintings and works on paper resemble fragments of a pictorial language, but any syntax or meaning is confounded by their formal abstraction and playful wit. Curated by Doug Stapleton, Assistant Curator of Art, ISM Chicago Gallery

Free and open to the public.

For more events at ISM Chicago Gallery.