Public Events -- Illinois Artisans & ISM Chicago Gallery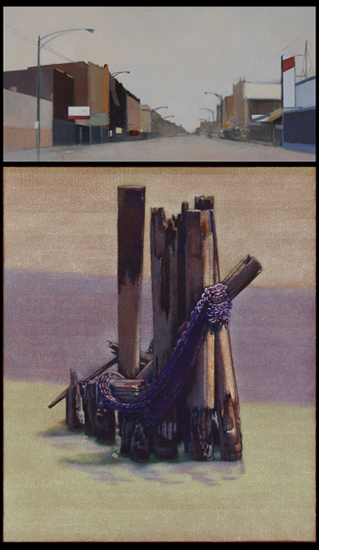 Gallery Talk: Richard Deutsch and Karen Perl
Location: ISM Chicago Gallery, Chicago
Date: Wednesday, December 18, 2013, 12:00 PM - 1:00 PM



Please join us for an informal conversation with two of the artist in our current exhibition, The Art of Description.

Richard Deutsch and Karen Perl paintings are infused with light and silence. Both artists start from locations around Chicago—Deutsch's river pilings and Perl's streetscapes—teasing them apart, distilling and summarizing their information into a haunting stillness. Information disappears in their work, scrupulously, offering us a different perception of what we might overlook in our daily negotiation of the city.

This exhibit addresses how visual artists report the sensory phenomena of the world from a distinctive vantage point of evoking a sense of presence or atmosphere beyond information. The works included focus on still life, landscape, and portraits that emphasize the quiet meditation of these subjects. Organized by Assistant Curator Doug Stapleton of the ISM Chicago Gallery. Free and open to the public.


For more events at ISM Chicago Gallery.