Public Events -- Illinois Artisans & ISM Chicago Gallery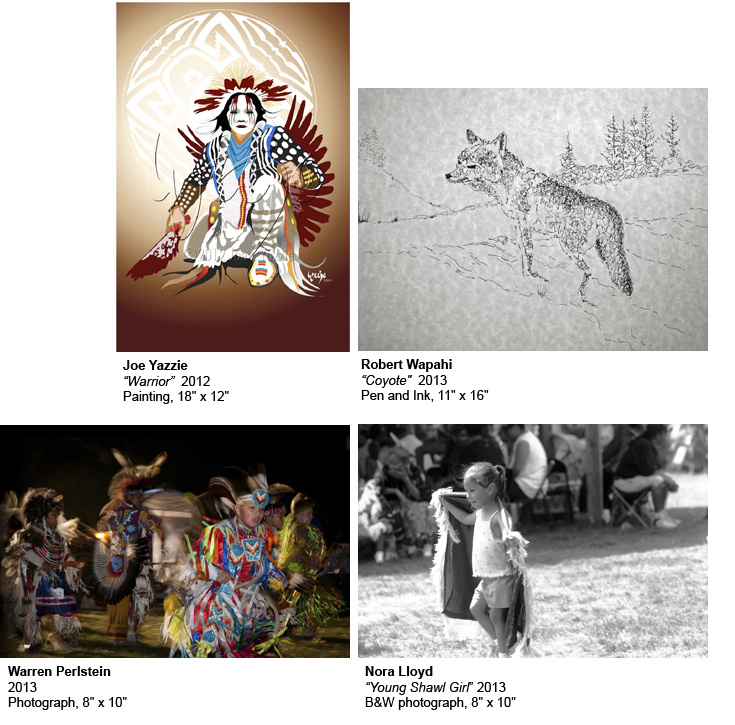 "Making the Invisible, Visible: Through the Arts"
Location: ISM Chicago Gallery, Chicago
Date: Monday, October 28, 2013 through Friday, November 01, 2013 , 7:00 AM - 6:00 PM



Special exhibition in the James R. Thompson Center Atrium.
October 28 - November 1, 2013
open 7:00 a.m. to 6:00 p.m. Monday - Friday

Illinois Native American artists exhibition in partnership with the Trickster Gallery and the ISM Chicago Gallery.

Contemporary Native American artists will exhibit work relating to social issues Native peoples encounter daily. Artists are: Warren Perlstein, Joe Yazzie, Robert Wapahi, and Nora Moore Lloyd.

Free and open to the public.
For more information contact Jane Stevens, 312-814-5318.

For more events at ISM Chicago Gallery.