Public Events -- Illinois Artisans & ISM Chicago Gallery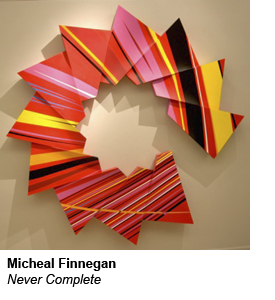 some DIALOGUE
Location: ISM Chicago Gallery, Chicago
Date: Tuesday, October 02, 2012 through Friday, October 05, 2012 , 9:00 AM - 5:00 PM



some DIALOGUE highlights work by interdisciplinary artists from Dialogue Chicago. Artists from variety of disciplines - including painting, sculpture, print-making, photography, installation and mixed media present work. Artists include: Robert Burnier, Chris D. Smith, Bonnie Davis, Casey Sills, Mara Baker, Rob Mueller, Selene Plum, Anne Hayden Stevens, Cynthia Pacyk, Olivia Petrides, Roberta Meier, Margot Bergman, Joseph Perz, Micheal Finnegan, Linda Robinson Gordon, Susan Smith Trees, Tom Miller, Michelle Stone and Sarah Krepp.

For information contact: Jane Stevens,

312-814-5318

For more events at ISM Chicago Gallery.