Lepidoptera Gallery
Butterflies
Butterfly and Moth Image Gallery : Butterflies
Papilio glaucus(Eastern Tiger Swallowtail)

The eastern tiger swallowtail has two female forms, a yellow and a dark. The specimen above is an example of the latter. It mimics the pipevine swallowtail and is found in the southern parts of the species' range. The males are all yellow with strong black stripes, hence its common name tiger.

The eastern tiger swallowtail can be seen flying high, visiting flowers, mud puddles, and streams. It is common in forests and gardens. Its range extends westward as far as eastern Colorado.
Collection of the Illinois State Museum
Photographed by Dr. Everett Cashatt
Accession #: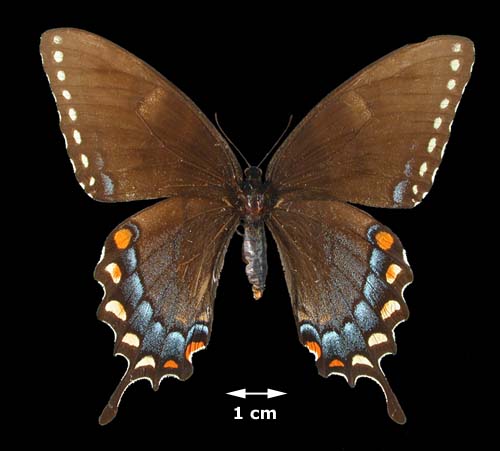 Butterfly and Moth Image Gallery : Butterflies