Lepidoptera Gallery
Butterflies
Butterfly and Moth Image Gallery : Butterflies
Speyeria cybele (Great Spangled Fritillary)

The Great Spangled Fritillary's common name describes its coloration. Spangled refers to the shiny silver spots on the undersides of the hind wings, and fritillary refers to a checkered pattern. The wingspan of this species measures from 3.4 to 4 inches. It is orange-brown.

Fritillaries occur only in North America. They lay their eggs only on violets, which the larva eat. The species lives in open areas such as meadows and prairies or on the edges of forests. Adults emerge from the pupa stage (in low vegetation) in June. Eggs hatch in the fall. Larvae are dormant during the winter.
Collection of the Illinois State Museum
Photographed by Dr. Everett Cashatt
Accession #: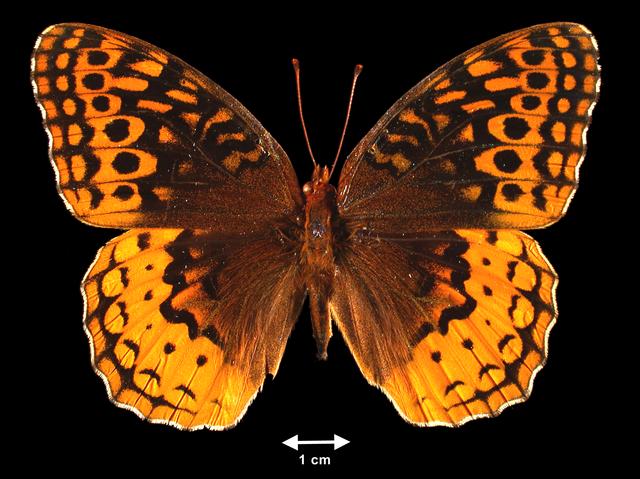 Butterfly and Moth Image Gallery : Butterflies