Public Events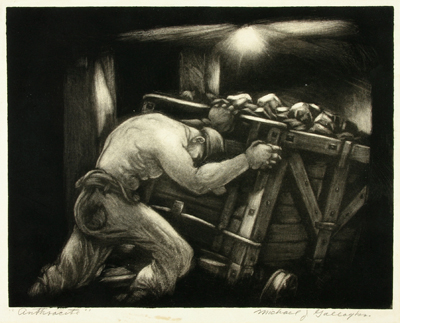 Brownbag Lectures: "Scenes from the WPA"
Location: ISM Research & Collections Center, Springfield
Date: Wednesday, May 01, 2013, 12:00 PM - 1:00 PM

John Lustig, Director of the ISM Lockport Gallery, will be speaking on the art made during the years of "The Great Depression" (1935-1943). The Federal Artist Project under the initiative of President Franklin Delano Roosevelt, employed thousands of artists across the country in what we would refer to today as economic stimulus. What resulted was the creation of approximately 200 thousand works of art that illustrated the American story during this time of uncertainty for the nation. Join us for a multi-media presentation as a particular focus will be paid to the portrayal of the human figure in society through the art created during this era. Consideration is also given to the relationship of art to the viewer and the American consciousness as well as the relevance of art to the cultural bias of contemporary society.


One of our Brownbag Lectures

Weekly lectures held at the Museum's Research and Collections Center. Lectures are usually held during lunchtime on Wednesday. The RCC is located at 1011 E. Ash Street in Springfield. Access to the building is from 10 ½ Street (between Ash and Laurel Streets), where there is ample visitor parking in the west parking lot. For more information, please call 217-785-0037. Brown Bag Lectures are free and open to the public.


Also, if you want to be informed of upcoming lectures by email, you can sign up for the brownbag announcement list.

For more events at ISM Research & Collections Center.