Public Events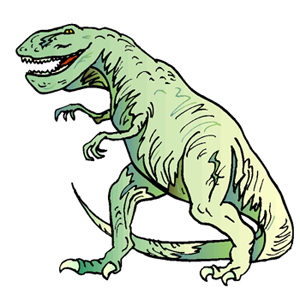 Super Saturdays at the Museum: Fantastic Fossils: Dinosaurs!
Location: Illinois State Museum, Springfield, Springfield
Date: Saturday, October 13, 2012, 11:00 AM - 3:00 PM



Dinosaurs are fascinating creatures, but none have ever been found in Illinois. Learn about these dinosaurs, see fossils from the Museum's collection, play games, and make crafts.


The Super Saturday series is sponsored by the Bank of Springfield.

Bring the Whole Family to Super Saturdays!

Super Saturdays offer free, thematic activities each month. Held on the second Saturday of each month, Super Saturdays are especially recommended for children ages 4-8.

Activities are ongoing from 11:00 AM to 3:00 PM, take 30 to 40 minutes to complete, and feature take-home crafts. Parents and families are encouraged to participate. Registration is not required for this activity.

For more information on Super Saturdays, call the Education Section at (217) 782-6044.


For more events at Illinois State Museum, Springfield.