---
Mississippian inhabitants undoubtedly faced similar risks. Nineteenth-century accounts of flooding at the Cahokia mound center and two maps of swamps surrounding a smaller mound center known as Lunsford-Pulcher, provide a clearer picture of just how extensive floods were prior to (generally effective) modern levee construction. These maps illustrate the problems Mississippian people in the American Bottom must have also faced.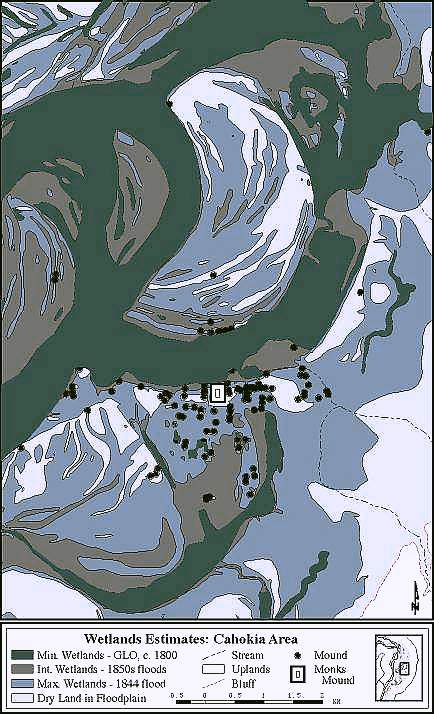 Wetland estimates (areas PLS surveyors mapped as water-covered) for the Cahokia Mounds area (from Milner 1998).
It seems likely that flooding like that witnessed in 1844 would have devestated Cahokia.
---