This is a demonstration of the ISM Odonata (Dragonfly/Damselfly) image gallery.
---
Top
Libellula lydia (Common Whitetail)
Total length = 46mm
male

The Common Whitetail is very common in Illinois. It grows to from 1 1/2 to 1 7/8 inches long. Males have a broad black wing stripe and a bluish-white streak down the abdomen, behind a blackish thorax and head.

This species is found from May to September in ponds, pools, and marshes. Females lay eggs into the water.
Collection of the Illinois State Museum
Photographed by Dr. Everett Cashatt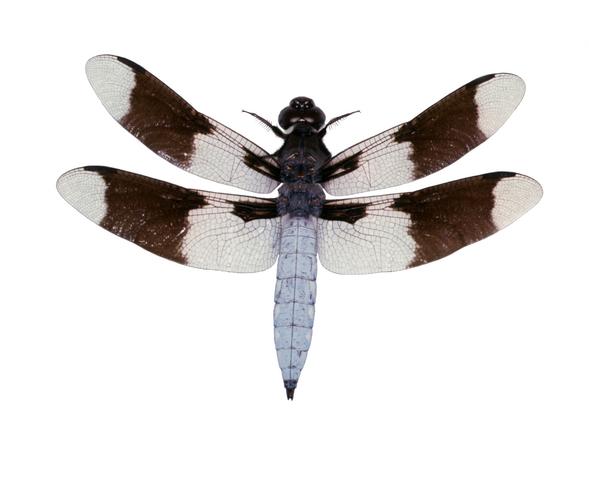 First | Previous | Next | Last
---