This is a demonstration of the ISM Odonata (Dragonfly/Damselfly) image gallery.
---
Top
Anax junius (Common Green Darner)
Total length = 77mm
male

The Common Green Darner is identified by its large green and blue body. It also has a bull's-eye mark on top of of its head. It grows from 2 5/8 to 3 1/2 inches long.

This species inhabits ponds, lakes, and slow-moving bodies of water. They patrol the water in groups. Females lay their eggs on floating mats of algae.
Collection of the Illinois State Museum
Photographed by Dr. Everett Cashatt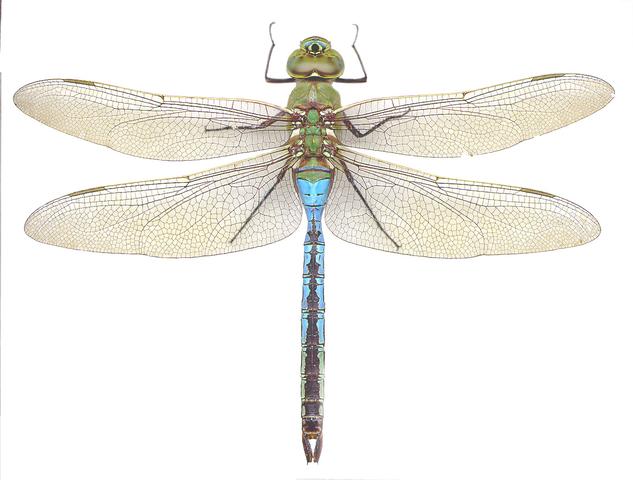 First | Previous | Next | Last
---