Lepidodendron sp.
---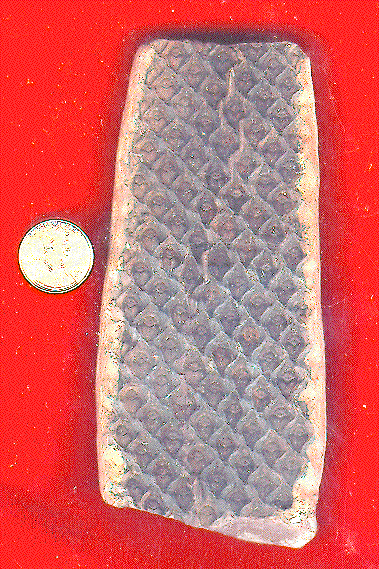 ISM 15717
coin = 19mm (~0.75 in.)

Lepidodendron sp. is bark of the "Lepidodendron tree".

The diamond shaped pattern represents the scars from leaves that were shed. Each diamond represents the base of a leaf.

Lepidodendron is one of the more common plant fossils found in Pennsylvanian age rocks
---
top of Mazon Creek Plants section
Top of Mazon Creek exhibit
ISM Welcome Page.