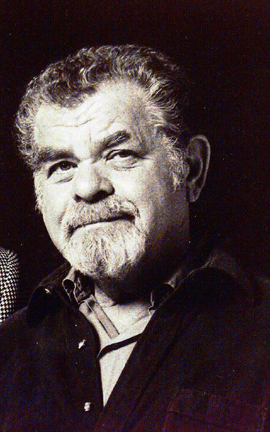 Nathan Lerner (1913 - 1997)
Nathan Lerner was a professional artist who said that he sees his images "as visual poetry, since poetry does not attempt to describe explicitly, but rather to find inner meanings through emotional channels."
Born in Chicago, Lerner was the middle son of Ukrainian immigrants, both of whom fled the Ukraine as the result of persecution of Ukrainian Jews by Cossacks. Though his parents were both from the same village, living across the Nestor River from each other, they met for the first time in Chicago. Lerner came from an artistic family. His older brother was a writer and his younger brother played flute for the Pittsburgh Symphony. After age 60, Lerner's mother began to paint watercolors of her childhood memories. His father became a cantor in his temple after after he retired.
Lerner graduated from the National Academy of Art at the age of sixteen and went on to study design, painting, and sculpture at The Art Institute of Chicago (1934). He took up photography seriously in 1932 and produced a series of photographs of the Maxwell Street Market during the Depression.
When Moholy-Nagy opened the New Bauhaus in Chicago in 1937, he gave Lerner a scholarship. Lerner experimented with ways to use light in photographs, even co-authoring a book on the subject. After graduating, he stayed at the New Bauhaus as Dean and Educational Director of the Institute of Design until 1949, when he formed his own company that designed furniture, building systems, and containers (such as the little plastic bear that dispenses honey).
Lerner was also a professor at the Illinois Institute of Technology and at the University of Illinois in the 1950s and 1960s. In 1968 he married Kiyoko Asai, a well-known pianist, and spent many years photographing in Japan. Having lived in big cities all his life, he chose to photograph urban subjects including people, architectural detail, and abstract images.