Lepidoptera Gallery
Moths
Butterfly and Moth Image Gallery : Moths
Antheraea polyphemus (Polyphemus Moth)

Polythemus, in Greek mythology, was the cyclops who confronted Odysseus in the cave. This moth has four eyespots; the two on the hindwings are very large and dramatic. The background color is yellowish-brown and there are bands of soft grey-black on each wing. Wingspan in this species is from 3.9 to 6.8 inches.

Adults are active from May. Females lay eggs on trees, including alder, beech, cherry, hazelnut, hickories, and willows, and on species of the rose. The cocoon of silk hangs from twigs over the winter.
Collection of the Illinois State Museum
Photographed by Dr. Everett Cahsatt
Accession #: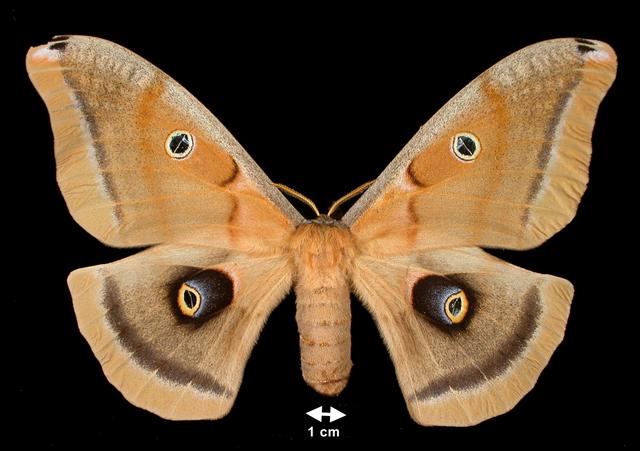 Butterfly and Moth Image Gallery : Moths