Illinois State Museum Chicago Gallery Presents "Sketches, Journals, Preparations...Everything in Place"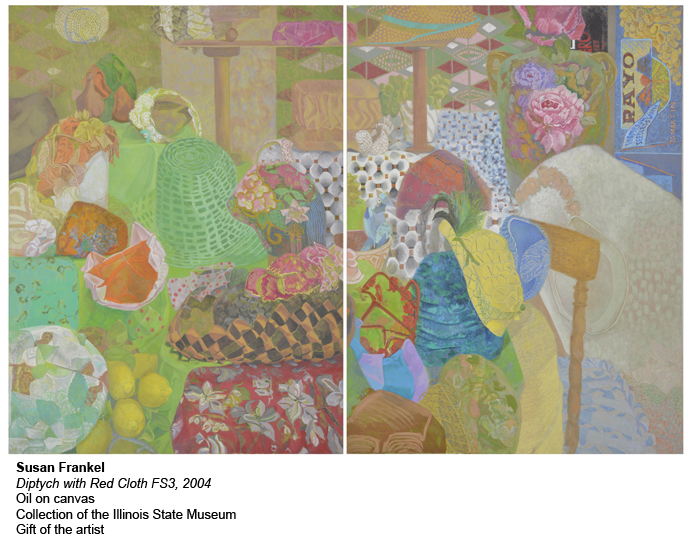 CHICAGO, IL—The Illinois State Museum Chicago Gallery's Sketches, Journals and
Preparations...Everything in Place is an exhibition that focuses on the preparatory materials
kept "at hand"—sketches, diagrams, discoveries, studies, and ephemera—inspiring and
documenting the creative process. The work of 29 artists is included in this exhibition curated
by Jennifer Jaskowiak of the Illinois State Museum Lockport Gallery.


Rarely seen outside of the studio or field, these preparations record all stages of the creative
process, from the spark of an idea through the proposal of a final project. Likewise they offer
a glimpse of what is happening in the personal life of the maker; their insights and responses
to the world around them.


The inspiration for Sketches, Journals and Preparations...Everything in Place comes from
the culinary world's term mise en place, which figuratively translates to 'everything in its
place' states exhibition curator Jennifer Jaskowiak. "This concept refers to the planning of
everything needed to prepare a meal. Everything is ready; everything is 'at hand.'"


"Mise en place in the artist's studio is a state of mind where the preparation is elastic,
inclusive of not only skill, materials and time, but also personal and cultural experiences,
social and personal history." says Jaskowiak.
Artists included in the exhibition:
Deborah Boardman, Judy Chicago, Virginia Eiffert, Fatherless (Corey Hagberg, Jarrod
Hennis, Javier Jimenez, Greg Lang, David Menard), James Garret Faulkner, Susan Frankel,
Winifred Godfrey, Shoshanna Hoffman, Kate Ingold, Jessie Pixely Lacey, Julius Moessel,
John Warner Norton, Olivia Petrides, James Purdy, Milton Rivera, Francois Robert, Flora
Schofield, Diane Simpson, Eleanor Speiss-Ferris, Frank Trankina, Rudolph Weisenborn,
Rebecca Wolfram, Mary Agnes Yerkes, Betsy Youngquist & R. Scott Long.


Also included will be archaeological sketch maps by Gwyneth Gillete, W. B. Nickerson, and
species identification drawings by Don Luce.


Public Reception: July 19, 2013, 5 PM to 7 PM, second floor gallery, 100 W. Randolph
Street, Suite 2-100. After 6 PM, enter by the LaSalle Street door

Exhibition will be on display from July 15-November 1, 2013. For more information, please contact Doug Stapleton: dstapleton@museum.state.il.us (312) 814-5320 or Jane Stevens: jstevens@museum.state.il.us (312)814-5318


The Illinois State Museum Chicago Gallery, 100 West Randolph, Suite 2-100, is located
in the James R. Thompson Center and is one of five art sites around the state featuring
Illinois artists and works from the Museum's permanent collection. Gallery hours are
Monday through Friday, 9 AM to 5 PM, closed state holidays. The Gallery is free and
wheelchair-accessible. Tour and school groups are welcome. Please call for appointments for
guided tours at 312-814-5322.
Visit our website at: www.museum.state.il.us/ismsites/chicago/exhibitions.


###


Note to editors: Selected high-resolution images are available for publicity. Contact Doug
Stapleton, dstapleton@museum.state.il.us or (312) 814-5320.




Tuesday, July 09, 2013

Back to News & Press.


Illinois State Museum
Founded 1877
The Illinois State Museum promotes discovery, learning, and an appreciation of Illinois' natural, cultural, and artistic heritage.
General Information: (217)782-7386
Director's Office: (217)782-7011
Interim Museum Director: Michael Wiant
Press Contact: michael.wiant@illinois.gov