Public Events -- Illinois State Museum, Springfield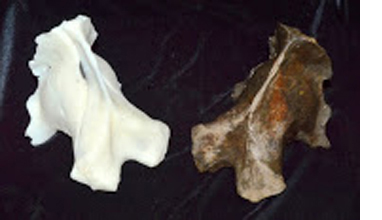 3D Thinking and Printing Demonstration at the Illinois State Museum
Location: Illinois State Museum, Springfield, Springfield
Date: Friday, July 12, 2013, 9:30 AM - 4:30 PM



Are you curious about 3D printing technology? The Illinois State Museum in Springfield will host public demonstrations of 3D printing and scanning on Friday, July 12 from 9:30 a.m. to 4:30 p.m. in the Changes exhibition. Dr. Joseph Deken of the educational nonprofit New Blankets, Inc. will demonstrate the Makerbot "Replicator 2" and Deezmaker "Bukobot" 3D printers. New Blankets promotes a free library culture of sharing and learning through books and also through multimedia, music, video programming, and 21st century desktop 3D fabrication.

Illinois State Museum (ISM) Research Associate Mona Colburn will highlight ways the ISM is using 3D scanning and printing in research. The original fossil and a 3D printed model of a 29,000 year old extinct scimitar cat skull from Tyson Spring Cave in Fillmore County, Minnesota will be on display. The skull of this saber-toothed cat was excavated in 2007 and will ultimately go on display at the Science Museum of Minnesota. ISM geologists obtained a CT-scan of the skull from a local hospital and printed out the resin copy for the ISM's collections on a 3D printer. Foot bones from American Mastodont and African elephant and other materials related to ISM research will also be on display. Students from the Environmental Studies Program at University of Illinois Springfield will demonstrate a NextEngine 3D scanner and will be scanning a specimen from the Museum's fossil collections.

The 3D demonstrations are ongoing throughout the day from 9:30 a.m. to 4:30 p.m. They are free and open to the public. For more information contact Katherine Wooldridge at info@museum.state.il.us or 217-782-7011. For more events at Illinois State Museum, Springfield.