Public Events -- Illinois State Museum, Springfield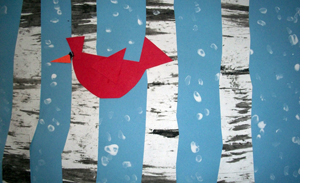 Super Saturdays at the Museum: Winter Craft Day
Location: Illinois State Museum, Springfield, Springfield
Date: Saturday, December 14, 2013, 11:00 AM - 3:00 PM



The Illinois State Museum invites families to come make winter-themed art at this month's Super Saturday, Winter Craft Day, on December 14th from 11:00 am - 3:00 pm. These crafts could make great gifts or decorations, but most importantly they will be a lot of fun to create! Children will build a sparkling snow globe with miniatures and glitter, use paint and a comb to create a winter forest scene, read winter stories by a cozy "fire," and much more. Children will also have the opportunity to make a special piece of art with Springfield artist, Rhiannon Gurley.

Bring the whole family to Super Saturdays at the State Museum! Super Saturdays are held the 2nd Saturday of each month from 11am-3pm and offer free, thematic activities recommended for children ages 3-8. Activities take 30 to 45 minutes to complete and feature crafts and educational games. Parents and families are encouraged to participate. Registration is not required for this activity. Free and open to the public. For more information, call the Education Section at (217) 782-6044. Super Saturdays are sponsored by Bank of Springfield.

For more events at Illinois State Museum, Springfield.