Public Events -- ISM Lockport Gallery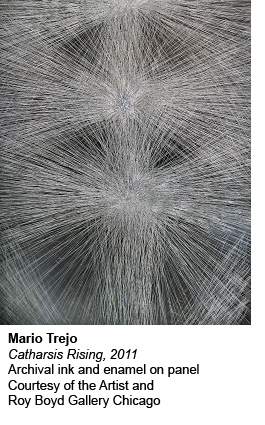 Focus On Mario Trejo
Location: ISM Lockport Gallery, Lockport
Date: Sunday, September 09, 2012, 2:00 PM - 3:00 PM



Hear Curator Robert Sill, ISM Assistant Director of Art, explain how Southern Illinois artist Mario Trejo combines rigorous processes and acute attention to detail to create stunning works of quiet beauty.

This ISMLG Talk & Tour Event is part of the free Sunday Series for the exhibition Focus 4, presented during ISM Lockport Gallery's 25th Anniversary year. Admission is free. Registration is not required; seating is limited.

Click to Press Release for additional information.


For more events at ISM Lockport Gallery.