Public Events -- ISM Lockport Gallery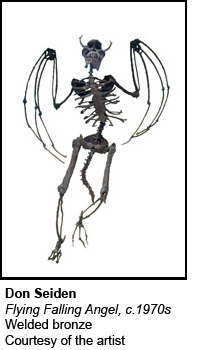 Focus On Don Seiden
Location: ISM Lockport Gallery, Lockport
Date: Sunday, June 03, 2012, 2:00 PM - 3:00 PM



Learn about the mixed-media work and lengthy career of Chicago artist Don Seiden as ISM Chicago Gallery Curator Jane Stevens explores how art has been a constant companion in Seiden's thinking, feeling and sensory life.


This ISMLG Talk & Tour Event is part of the free Sunday Series for the exhibition Focus 4, presented during ISM Lockport Gallery's 25th Anniversary year. Admission is free. Registration is not required; seating is limited.

Click to Press Release for more information.


For more events at ISM Lockport Gallery.