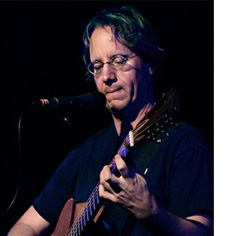 Hickory Ridge Concert Series: Andrew Calhoun
Location: ISM Dickson Mounds Museum, Lewistown
Date: Saturday, December 21, 2013, 7:30 PM - 9:30 PM



Due to the high probability of severe weather on Saturday, December 21, 2013, the 7:30 pm Hickory Ridge Concert Series performance has been cancelled. Featured performer Andrew Calhoun has been rescheduled for March 2014.

Performing at the Saturday, December 21, 2013, Hickory Ridge Concert Series will be Andrew Calhoun. The concert begins at 7:30 pm at Dickson Mounds Museum, Lewistown, IL.

Calhoun is a perpetual student of songcraft with deep respect for both tradition and innovation. In the thirty-odd years that he has been a songwriter and performer he has created an impressive collection of songs from which he draws in live performances. He will be joined onstage by his daughter, Casey performing traditional and Christmas music. I just performed at the Folk Alliance conference with Andrew and Casey and it was a moving experience. One I hope you can make it out for!

On stage he is disarmingly unpretentious, spontaneous, insightful and darkly witty, as he weaves a tapestry that includes not only his original songs, but Scottish ballads that he has translated from dialect. Be sure to ask him for his version of "Shine On Harvest Moon", it's stunning.

One of our Hickory Ridge Concert Series

The Hickory Ridge Concert Series is supported in part by a grant from the Two River's Arts Council, the Illinois Arts Council, a state agency, and the National Endowment for the Arts.

For more events at ISM Dickson Mounds Museum.