ISM Society Membership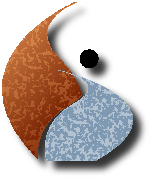 Join the Illinois State Museum Society

Discover the dynamic and engaging exhibitions, programs and events the Museum offers for people of all ages.

Explore behind-the-scenes, meet the staff, and see the Museum's vast collections and research facilities.

Travel with Museum curators.

Learn about the Museum's internationally acclaimed scholars and their current research affecting the world today.

Support one of the nation's leading state museums.

Find out More...


In addition to being a member of the overall Illinois State Museum Society, you have the option to designate your primary affiliation with the Friends of Illinois Artisans or Friends of the Chicago Gallery.

By designating your primary affiliation, you will receive invitations to exhibit openings, special events, and other information specific to that site or program, in addition to all the other benefits of membership in the Illinois State Museum Society.
Find out More...