Genus Truncilla
Class Bivalvia : Subclass Paleoheterodonta : Genus Truncilla
Truncilla donaciformis (Fawnsfoot)
The fawnsfoot mussel shell is small (up to two inches in length), and oblong. It varies from compressed to somewhat inflated. The color varies from yellow to greenish brown, and has broken dark green rays.
This species lives in the sand or gravel of large rivers or medium-sized streams. In Illinois it is found in all but approximately the northeast quarter of the state.
Conservation status: Widespread and common.
Taxonomy: Order Unionoida, Superfamily Unionoidea, Family Unionidae, Subfamily Lampsilinae.
Collection of the Illinois State Museum, photograph by Karen Little
ISM Accession #: 678534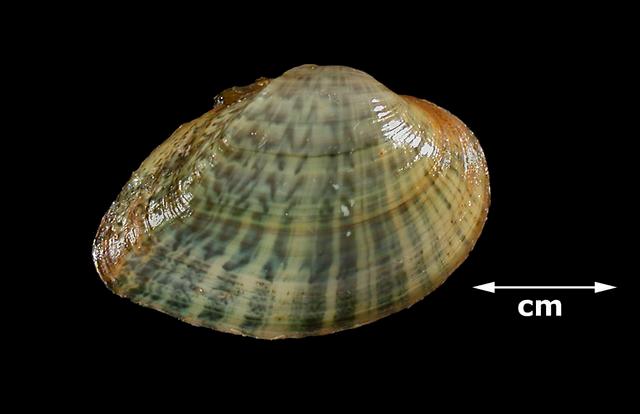 Class Bivalvia : Subclass Paleoheterodonta : Genus Truncilla