Genus Pleurobema
Class Bivalvia : Subclass Paleoheterodonta : Genus Pleurobema
Pleurobema rubrum (Pyramid Pigtoe)
The pyramid pigtoe mussel shell is thick, with a triangular shape and notable inflation of the beak cavity. The umbos project forward. The brown surface is smooth. It grows to four inches in length.
This species lives in sand or gravel in medium to large rivers that have a good current. It is found in Illinois along the Ohio and Wabash Rivers.
Conservation status: Endangered in Illinois.
Taxonomy: Order Unionoida, Superfamily Unionoidea, Family Unionidae, Subfamily Ambleminae.
Collection of the Illinois State Museum, photograph by Karen Little
ISM Accession #: 680132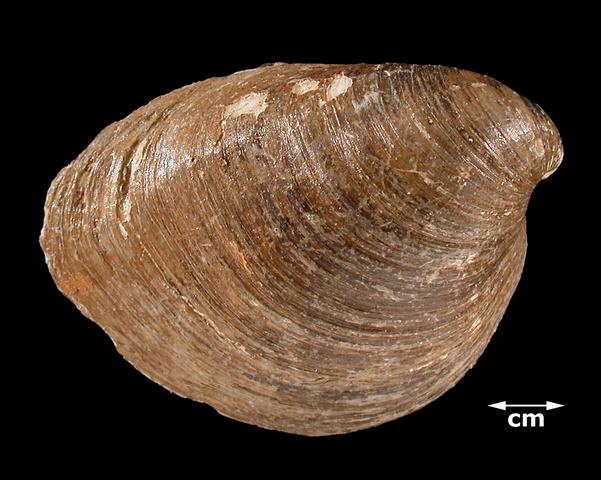 Class Bivalvia : Subclass Paleoheterodonta : Genus Pleurobema