Genus Pleurobema
Class Bivalvia : Subclass Paleoheterodonta : Genus Pleurobema
Pleurobema cordatum (Ohio Pigtoe)
The Ohio Pigtoe mussel shell is dark brown, smooth, thick, and inflated. It grows to a length of four inches. The umbos project upward and forward.
This species lives in sand or gravel in medium to large rivers with a moderate current. In Illinois, it occurs along the Wabash and Ohio Rivers.
Conservation status: Endangered in Illinois.
Taxonomy: Order Unionoida, Superfamily Unionoidea, Family Unionidae, Subfamily Ambleminae.
Collection of the Illinois State Museum, photograph by Karen Little
ISM Accession #: 677237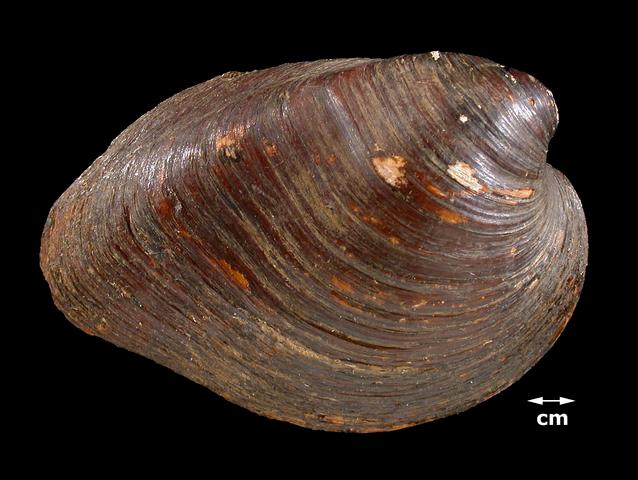 Class Bivalvia : Subclass Paleoheterodonta : Genus Pleurobema