Genus Obovaria
Class Bivalvia : Subclass Paleoheterodonta : Genus Obovaria
Obovaria subrotunda (Round Hickorynut )
Round hickorynut mussel has a very round, small shell, with a rayless, smooth, tan to brown shell surface. Darker brown growth lines sometimes show.
It lives in sand and gravel beds of medium-sized streams with moderate flow. In Illinois, it occurs along the eastern edge of the state, along the Wabash and Ohio Rivers and their tributaries.
Conservation status: Endangered in Illinois.
Taxonomy: Order Unionoida, Superfamily Unionoidea, Family Unionidae, Subfamily Lampsilinae.
Collection of the Illinois State Museum, photograph by Robert Warren
ISM Accession #: 677019a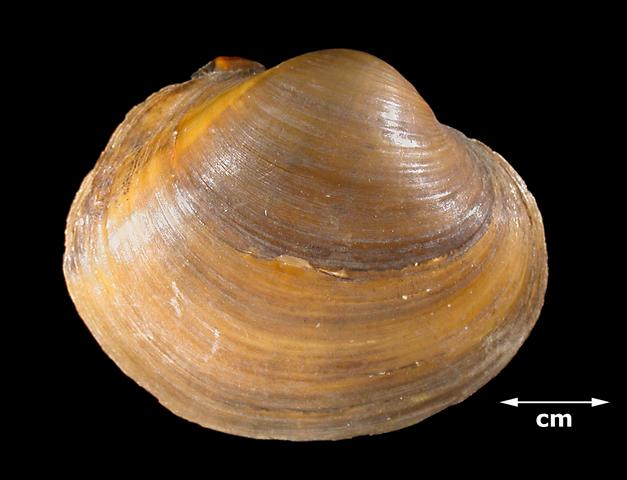 Class Bivalvia : Subclass Paleoheterodonta : Genus Obovaria