Genus Obliquaria
Class Bivalvia : Subclass Paleoheterodonta : Genus Obliquaria
Obliquaria reflexa (Threehorn Wartyback)
Threehorn wartyback mussels get their common name from the three large knobs that run in a line from side to side in the yellowishi-brown to greenish brown shell. The shell itself is small (length to three inches), rounded, and thick, with an inflated umbo.
This species lives in the sand or gravel of large rivers.
Conservation status: widespread and common.
Taxonomy: Order Unionoida, Superfamily Unionoidea, Family Unionidae, Subfamily Lampsilinae.
Collection of the Illinois State Museum, photograph by Robert Warren
ISM Accession #: 676893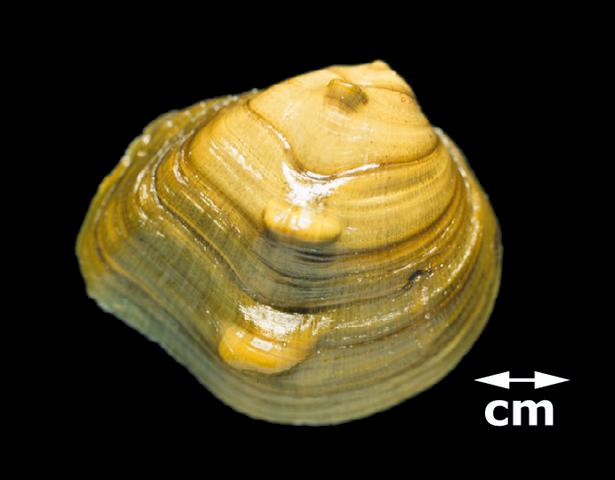 Class Bivalvia : Subclass Paleoheterodonta : Genus Obliquaria