Genus Lampsilis
Class Bivalvia : Subclass Paleoheterodonta : Genus Lampsilis
Lampsilis higginsii (Higgins eye)
Higgins eye mussel shells are rounded or slightly elongate. The yellowish-brown thick, smooth shell is inflated. This specimen shows dark green rays.
This species lives in gravel or sand in the Mississippi and Illinois Rivers and their tributaries.
Conservation status: Federally endangered. Endagered in Illinois.
Taxonomy: Order Unionoida, Superfamily Unionidea, Family Unionidae, Subfamily Lampsilinae.
Collection of the Illinois State Museum, photograph by Robert Warren
ISM Accession #: 676016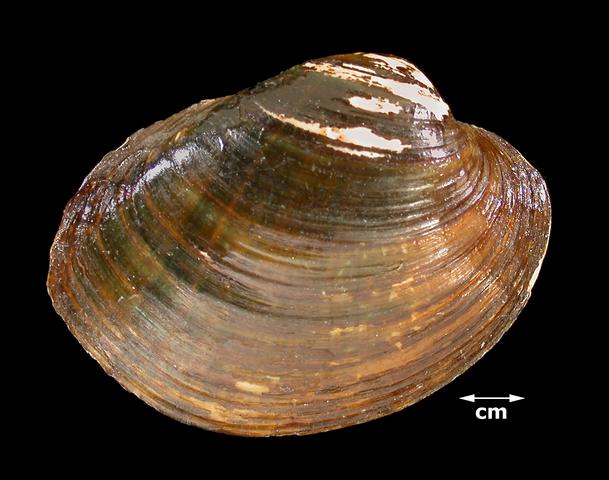 Class Bivalvia : Subclass Paleoheterodonta : Genus Lampsilis