Genus Lampsilis
Class Bivalvia : Subclass Paleoheterodonta : Genus Lampsilis
Lampsilis cardium (Plain Pocketbook)
The plain pocketbook mussel shell is inflated and moderately thin. It is yellow or tan with or without green rays. Male shells (shown here) display a pointed posterior end.
This mussel lives in small creeks to large rivers in mud, sand, or gravel throughout Illinois.
Conservation status: widespread and common.
Taxonomy: Order Unionoida, Superfamily Unionoidea, Family Unionidae, Subfamily Lampsilinae.
Collection of the Illinois State Museum, photograph by Robert Warren
ISM Accession #: ?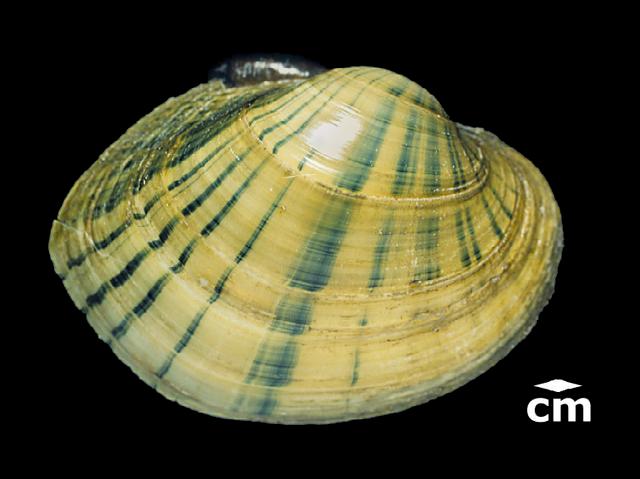 Class Bivalvia : Subclass Paleoheterodonta : Genus Lampsilis