Genus Cyprogenia
Class Bivalvia : Subclass Paleoheterodonta : Genus Cyprogenia
Cyprogenia stegaria (Fanshell)
The fanshell mussel shell is round, inflated, and features pustules (bumps) on its greenish-yellow surface, which also has a series of dotted rays of dark green. It grows to a length of three inches.
Fanshell mussels live in gravel in medium to large rivers. In Illinois it is found along the Wabash River on the southeastern edge of the state.
Conservation status: Endangered in Illinois.
Taxonomy: Order Unionoida, Superfamily Unionoidea, Family Unionidae, Subfamily Lampsilinae.
Collection of the Illinois State Museum, photograph by Robert Warren
ISM Accession #: 679816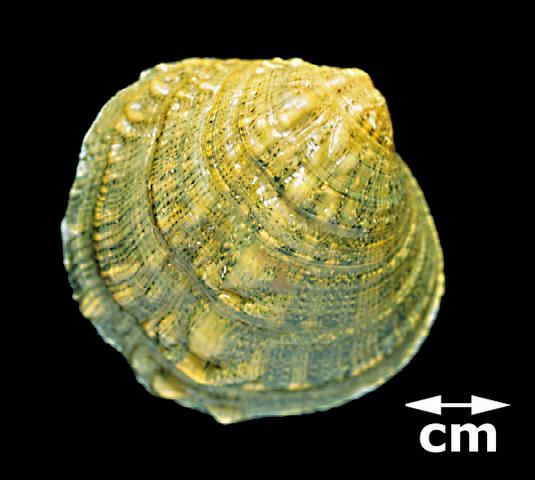 Class Bivalvia : Subclass Paleoheterodonta : Genus Cyprogenia