Genus Arcidens
Class Bivalvia : Subclass Paleoheterodonta : Genus Arcidens
Arcidens coonfragosus (Rock-pocketbook)
The dark green, brown, or black rock-pocketbook mussel shell is moderately thick and elliptical. It is inflated and large knobs on the umbo form a beak structure.
This species lives in the mud and sand in slow-flowing medium to large rivers and pools.
Conservation status: uncommon to rare in most Midwest states. In Illinois, it occurs in the southwest two-thirds of the state.
Collection of the Illinois State Museum, photograph by Karen Little
ISM Accession #: 674005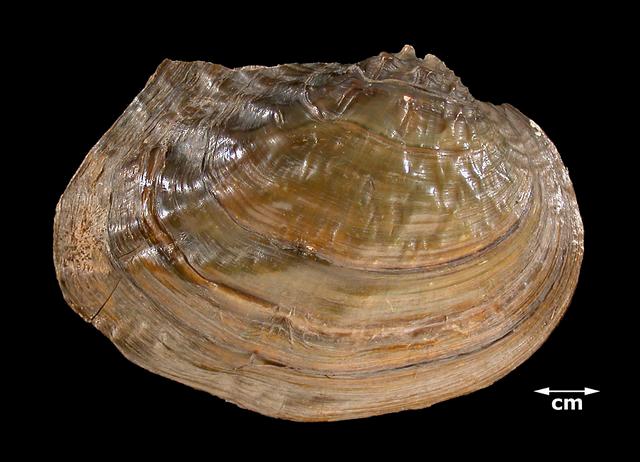 Class Bivalvia : Subclass Paleoheterodonta : Genus Arcidens